Territorio Atleti
Atletico de Madrid is, in many ways, a special and different club, with a long and rich history and many sporting successes in its history. Buy your Atletico de Madrid Tour and you will know first hand what the athletic feeling is!
The guided tour includes a visit to the most emblematic places of the Wanda Metropolitano. You will be able to step on the stadium's grass, access the players' tunnel and the changing room area or sit on the red and white bench. You will also have the opportunity to visit the Presidential Box, the most exclusive place in the Stadium, the VIP Room, where the transfers are presented, and the Press Room.
The tour is completed with a visit to the Atletico de Madrid Museum, one of the best sports museums in the world. Here you will not only get to know the history and anecdotes of the club in detail, you will also have different audiovisual and interactive elements that will help you to round off a unique experience.
The new museum occupies an area of 1,400 square meters where you can review in a fun and interactive way the century-old history of the club, as well as the characteristic values that identify the athletes.
Visitors will be deeply imbued with the athletic feeling that has an important roots in Madrid but with a great following of fans around the world. They will also relive all the successes based on the values of humility, teamwork and sacrifice, told in first person by current and historical players who will give them a first-hand account of their experiences. They will know the athletic feeling, inherited from parents to children and the way of being of the fans that makes it unique in the world.
In short, a unique space in which a multitude of historical objects coexist with an immersive interactive experience that crosses a tunnel of athletic time in which unique, relevant and characteristic moments of its history are relived. Touch and interactive screens, binoculars, large projectors, interactive phone booths, virtual reality and interactive games will make all visitors be protagonists in first person of the athletic history.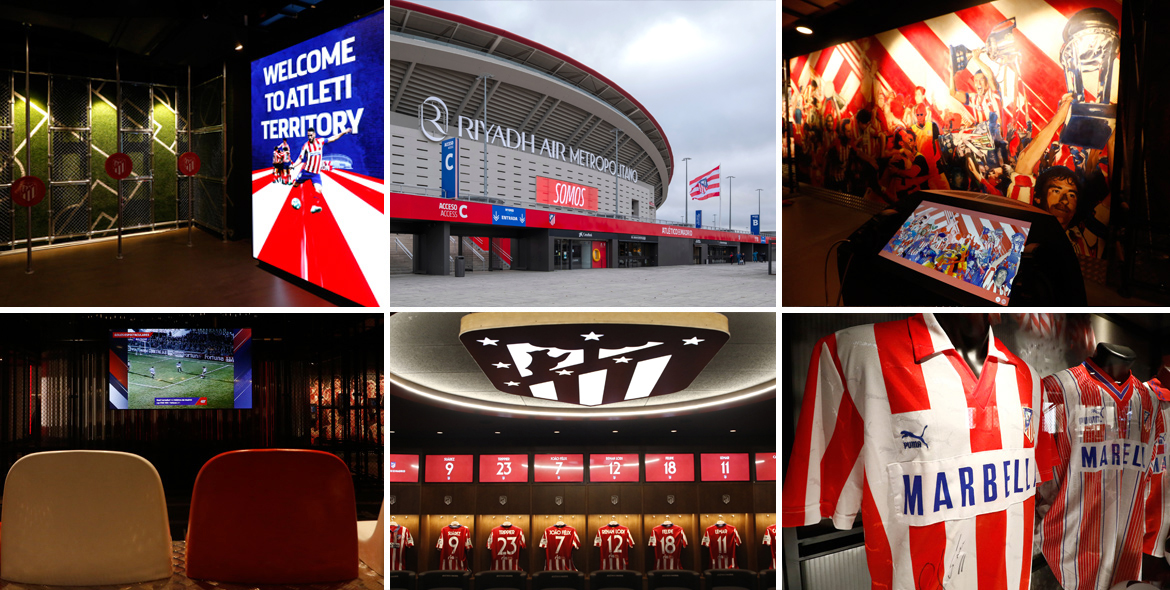 * Entrée gratuite pour les bébés de 0 à 3 ans, tous deux inclus.
CALENDRIERS :
Les heures d'ouverture du musée seront les suivantes
- Du lundi au dimanche de 11h00 à 20h00.
Le calendrier des visites guidées sera le suivant :
- Du lundi au dimanche : à 11h30, 12h00, 13h00, 13h30, 15h30, 17h00, 17h30, 18h30.
Le dernier accès au musée aura lieu à 20h00, et les visiteurs pourront rester dans l'espace jusqu'à 20h45. Nous vous recommandons d'arriver au moins une heure avant la visite guidée choisie.
MESURES DE PROTECTION COVID-19 :
- Le port d'un masque sera obligatoire au musée et dans la visite du stade.
- Des gels hydro-alcooliques seront mis à la disposition des clients dans les deux espaces, ainsi que des gants pour pouvoir utiliser toutes les interactivités disponibles.